Announcements
City and County of Honolulu's "One O'ahu" Covid-19 Campaign Wins AMA Marketer of the Year Award
Jun 15, 2021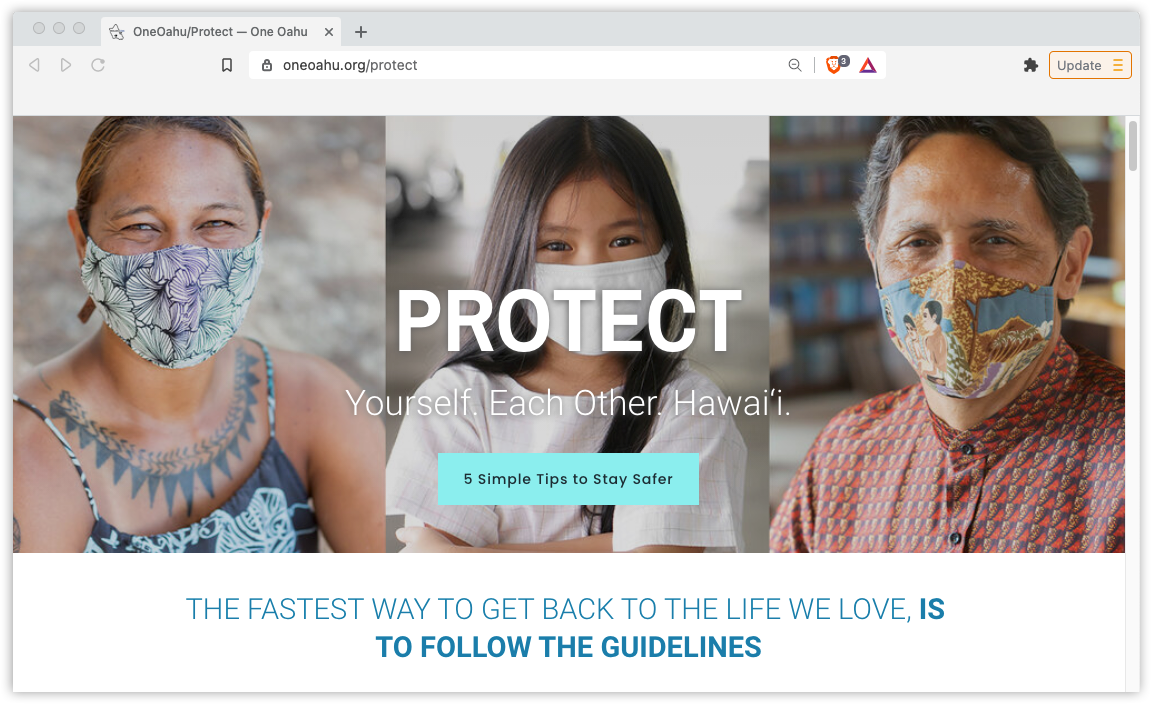 The City and County of Honolulu, in partnership with Anthology Marketing Group, was named American Marketing Association (AMA) – Hawai'i Chapter's Marketer of the Year for its "One O'ahu" COVID-19 campaign, which aimed to educate and inspire residents to protect themselves, each other, and Hawai'i from the spread of COVID-19. This top honor was announced during a virtual awards ceremony that was part of the Pacific Marketing Conference.
The One O'ahu integrated campaign utilized social media, broadcast and streaming television, radio, out-of-home, newspaper and a website for outreach to the community. It also leveraged partnerships with major media outlets, including all of the state's television stations and top-rated radio stations, who provided PSAs and matching schedules to double the campaign's reach and frequency. A digital game and music video featuring 'ukulele virtuoso Taimane Gardner were also developed to engage audiences in new and unexpected ways.
The effort communicated critical and ever-evolving health and safety information to each of the island's diverse communities in a way that was data-driven and relevant. Additionally, One O'ahu effectively used video and digital tools to continue personal communications even as face-to-face contact was eliminated due to COVID-19 restrictions.
The judges – marketing professionals from Hawai'i and the mainland – provided some commentary on why they selected One O'ahu for the Marketer of the Year honor.
"It was innovative," said one judge. "Great job on the gamification! It was resourceful and leveraged so many tactics to fulfill the comprehensive strategy. I was impressed by the amount of research that was done prior to the campaign, and at the end as well."
Another judge commented, "Their goals are clear with regard to the many audiences they needed to target their message towards. It is clear in their ads who they are speaking to, especially as it appeals to the multicultural and diversity of the people who comprise the island's population. Great use of research and media personalities making their messages more impactful."
The AMA Hawai'i Marketer of the Year Awards program is open annually to entries from all Hawai'i-based businesses, organizations and professionals. Entries are scored according to their insight, objectives, strategies, tactics and results.