Community Relations
Anthology Walks with Lots of Heart
Aug 14, 2017
Anthology Marketing Group raised more than $5,000 and enlisted 44 walkers to sign up and trek for the American Heart Association's 2017 Oahu Heart and Stroke Walk, which was held Saturday, August 12 at Kapiolani Park in Waikiki.
In honor of its 10th anniversary, the Anthology Heart Walk Committee added new fundraising events to this year's efforts and made an extra push for participants. Additional funds raised came from two in-office lunch bento sales promotions, a silent auction and the purchase of Anthology polo shirts by staff. Participating walkers from Anthology also solicited donations from their friends, families and colleagues in support of the Heart Walk.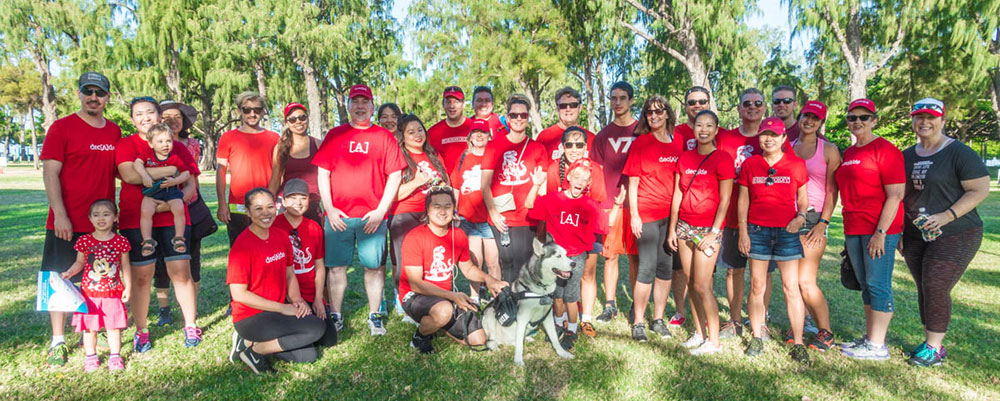 The hard-working 2017 Anthology Heart Walk Committee included Michelle Hee, Sara Lee, Han Rhyu, Kristine Wada, Adrian Young and Mary Fastenau.
Nearly 4,000 people from the community at large signed up for this year's Heart Walk, which featured a 4.5-mile walk and 1-mile Survivor Route. The event annually raises more than $600,000 to help fight heart disease and stroke.
The Heart Walk is the American Heart Association's largest national event meant to raise funds to save lives from heart disease and stroke – the No. 1 and No. 5 causes of death in the U.S. More than a million walkers are expected to participate in nearly 300 Heart Walk events nationwide this year. The American Heart Association and the American Stroke Association are among the leading funders of cardiovascular research.
Anthology is proud to support our community with its participation in Heart Walk and other similarly outstanding events.