Community Relations
Anthology Marketing Group Selects its 2016 Yule Store Beneficiary
Nov 17, 2016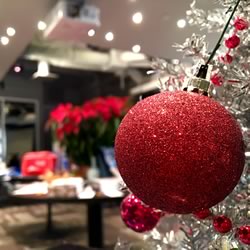 For more than 50 years, the root companies of Anthology Marketing Group have carried on a tradition of giving back to the community through a company-wide Yule Store silent auction. When the holiday season is in full swing, we gather an assortment of donated gifts, food, services, gift cards, dining-out and outdoor experiences, hotel accommodations and even travel opportunities from our staff ohana, friends and clients to auction off. All monies raised are given to a nonprofit doing positive, essential work in the community. In recent years, our Yule Store has raised upwards of $10,000 annually.
Each November, we open up the nomination and final selection of the year's designated Yule Store beneficiary to our staff. This year, our Anthology ohana has selected EPIC Ohana as its Yule Store beneficiary. EPIC, whose name is an acronym for Effective Planning and Innovative Communication, is devoted to strengthening families and enhancing the well-being of children and youth through life-changing actions that are respectful, collaborative and solution-oriented. Its mission is building partnerships for Hawaii's at-risk families, children, and youth who have aged out of the state's foster care system.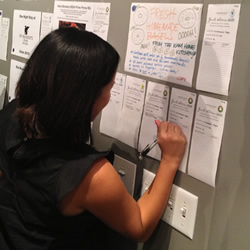 Care for most foster youth in Hawaii ends when they reach age 18 and are required to leave their foster care home. Many leave their foster homes ill prepared for life on their own, without the acquired skills needed to be self-sufficient. Without a family to help them transition to the responsibilities of adulthood, more than 20 percent of former foster care youth become homeless, 71 percent of young women out of foster care become pregnant by age 21, and both young men and women leaving foster care face higher rates of criminal convictions and suicide. More than half of youth transitioning from foster care are unemployed.
For the past five years, Epic Ohana, a 501(c)(3) nonprofit organization, has developed programs to provide support for foster care youth, vastly improved outcomes for youth it assists, and helped them obtain medical support, financial literacy, job training and higher education. It has also helped foster care youth build positive family and social relationships. A high percentage of youth working with Epic Ohana have become successful young adults in the community.
If you are interested in contributing items for our Yule Store silent auction, please contact Mei Jeanne Wagner at meijeanne.wagner@antholoygroup.com. Monetary donations can be made online at youcaring.com/YuleStore.