Announcements
Anthology Marketing Group Announces Promotions and New Hires - July 2019
Jul 18, 2019
Anthology Marketing Group is pleased to announce two promotions and two news hires in its Public Relations, Advertising and Administrative groups.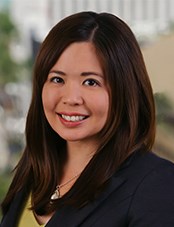 Erin Khan – Vice President, Public Relations Group
Khan was recently promoted from director of account services to vice president in the Public Relations Group. She joined Anthology in 2006 and in her new role will be responsible for managing operational, administrative, financial and business development aspects in the PR Group. She will also continue to oversee the firm's travel/hospitality client portfolio and provide guidance to the staff. Erin currently serves on the board of the Hawai'i Society of Business Professionals. She holds a Master of Arts degree and Bachelor of Arts degree in journalism and mass communication from Arizona State University.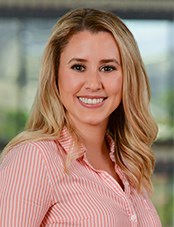 Holly Kranbuhl – Account Supervisor, Advertising Group
Kranbuhl was recently promoted from senior account executive to account supervisor in the Advertising Group where she will be responsible for managing processes, projects, and overseeing an account team to ensure a high-level of strategic thinking, execution, productivity and efficiency is maintained for all assigned advertising and corporate clients. She joined the company in 2016 and has focused her attention on health care, tourism, retail and entertainment brands. Kranbuhl holds a Bachelor of Business Administration degree in marketing from the University of Cincinnati.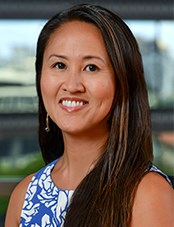 Edwina Minglana Pinē – Director of Human Resources, Administrative Group
Pinē joins Anthology as director of human resources where she brings more than 10 years of senior level experience in overseeing and implementing HR policies, procedures and programs to Hawai'i's largest integrated marketing agency. Prior to joining the company, she served as human resources manager for the Office of Hawaiian Affairs and also held the position of senior director of employment services and workforce development for Goodwill Industries of Hawaii. Pinē is a graduate of Rutgers University in New Brunswick, New Jersey, where she earned a Bachelor of Arts degree in psychology. She also holds a Master of Arts degree in education from Argosy University. She is also an active board member for the Society of Human Resources Management (SHRM) and has been a member of the Aloha United Way's Community Impact Council since 2011.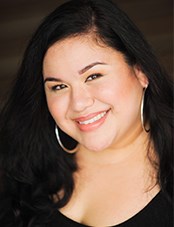 Pomai Lopez – Broadcast Coordinator, Advertising Group
Lopez joins Anthology's Advertising Group as a broadcast coordinator, providing administrative and production support to its broadcast team. Prior to joining Anthology, she was a talent/model booking agent and administrator for Hawaii's Best Model and Talent Agency, ADR Agency and Wilhelmina Hawaii. She is also an accomplished actress of both stage and screen. Lopez is a graduate of St. Francis School in Honolulu and also attended the University of Hawai'i.
Anthology is Hawaii's most experienced integrated marketing and communications company. Headquartered on Bishop Street in Honolulu and with an office on Guam, the company offers a team of best-in-practice specialists providing services in public relations, advertising, digital and mobile marketing, social media and research.