Announcements
Anthology Marketing Group Announces Promotions and a New Hire - February 2019
Feb 25, 2019
Anthology Marketing Group announces two promotions in its Digital and Advertising Groups, and a hiring for its newly created director of strategy position.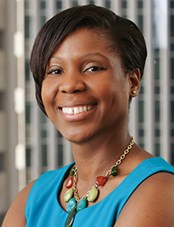 Wenona Harris – Executive Vice President, Digital Group
Harris was recently promoted to executive vice president of Anthology's Digital Group, where she is responsible for leading and managing its day-to-day operations, monitoring financial performance, setting strategic direction, and working closely with company leadership on all aspects of the business. She previously held the position of Digital Group vice president and will continue to serve as the team's director of project management in her new role. Harris serves on the boards of Read to Me International, Project D.A.T.E. and Living the Word Ministries, and volunteers with RAW International. She holds a Bachelor of Science degree in management science from the Massachusetts Institute of Technology in Boston, and a Master of Science degree from Hawai'i Pacific University.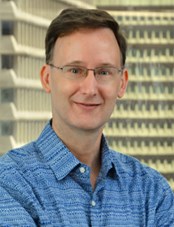 Creative Director, Advertising Group
Walker has been promoted from associate creative director to creative director of Anthology's Advertising Group. In his new role, he is responsible for working closely with the Advertising Group's executive creative director and internal creative teams to create and oversee a wide range of campaigns. Walker has been with Anthology since 2008. He is a graduate of Grinnell College in Grinnell, Iowa, where he earned a Bachelor of Arts degree in English. Walker has also won multiple local, national and international awards for his work as a copywriter.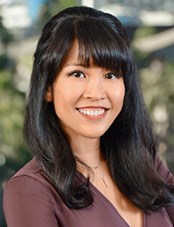 Naomi Baria–Director of Strategy, Anthology Marketing Group
Baria recently joined Anthology in the newly created position of director of strategy, working with teams across the company to develop integrated marketing communications strategies for current and prospective clients. Prior to joining Anthology, she served as senior strategist for Big Spaceship, a prominent digital marketing agency in Brooklyn, New York, where she developed integrated campaigns for well-known brands, including Google Play, Google Play Music, Google Maps, Converse and Purina. She has also served as senior strategist at Gin Lane, a notable New York City digital agency, working with a client list that included Adidas Women, Michael Kors, Stella McCartney and AOL. A graduate of Punahou School, Baria holds a Master of Science degree in strategic communications from Columbia University in New York, and a Bachelor of Arts degree in psychology from Carleton College in Northfield, Minnesota.
Anthology is Hawaii's most experienced integrated marketing and communications company. Headquartered on Bishop Street in Honolulu and with an office on Guam, the company offers a team of best-in-practice specialists providing services in public relations, advertising, digital and mobile marketing, social media and research.