Announcements
Anthology Marketing Group Announces Promotion and New Hires - May 2019
May 16, 2019
Anthology Marketing Group announces a promotion and three new hires in its Advertising Group.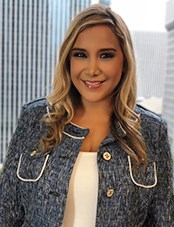 Stephanie Van Duser – Broadcast Production Manager, Advertising Group
Van Duser was recently promoted from broadcast coordinator to broadcast production manager in Anthology's Advertising Group. Based in the group's broadcast department, she is responsible for overseeing the development of projects from concepting to completion. Van Duser is a graduate of the Dodge College of Film and Media Arts at Chapman University in Orange, California, where she earned a Bachelor of Fine Arts degree in television and broadcast journalism.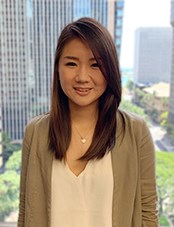 Michi Tamashiro – Assistant Account Executive, Advertising Group
Tamashiro joins Anthology's Advertising Group as an assistant account executive, coordinating daily tasks related to advertising and marketing projects, and meeting with internal teams to communicate client project objectives. Prior to joining Anthology, she served as a sales and marketing coordinator with the Moana Surfrider Westin Resort and Spa Waikīkī Beach and Sheraton Princess Kaiulani, assisting in the curation of marketing and sales collateral and auditing and maintaining third-party websites. Tamashiro is a graduate of the University of Hawai'i at Mānoa, where she earned a Bachelor of Business Administration degree in marketing.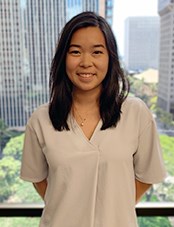 Jade Yempuku – Media Specialist, Advertising Group
Yempuku joins Anthology's Advertising Group as a media specialist, assisting media planners and buyers by gathering requested information, compiling competitive-spending reports, completing broadcast buy summaries, handling billing and maintaining vendor/publication information. Prior to joining Anthology, she served as an administrative assistant at YIM Investment Management LLC, coordinating marketing events, workshops and digital marketing materials, and ensuring all correspondence to company clients was cleared through compliance. Yempuku earned a Bachelor of Arts degree in business administration, marketing and finance from Seattle University in Washington.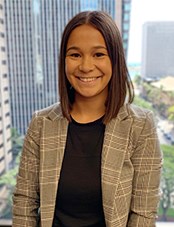 Jordan Bangerter – Art Director, Advertising Group
Bangerter joins Anthology as an art director, performing advertising and creative tasks that include ensuring the accuracy and quality of work sent to clients and suppliers, meeting with account executives to discuss client requirements and core messages, and working with copywriters to develop concepts for ad campaigns. Prior to joining Anthology, she served as a print and graphics production assistant at Hon Graphics, managing print jobs, receiving incoming work orders, processing payments and working with customers on creating and modifying designs fitting printing needs. Bangerter earned a Bachelor of Arts degree in graphic design from Brigham Young University in Provo, Utah.
Anthology is Hawaii's most experienced integrated marketing and communications company. Headquartered on Bishop Street in Honolulu and with an office on Guam, the company offers a team of best-in-practice specialists providing services in public relations, advertising, digital and mobile marketing, social media and research.