Announcements
Anthology Marketing Group Announces Promotion and New Hires - December 2019
Dec 17, 2019
Anthology Marketing Group is pleased to announce two promotions and two new hires in its Digital and Public Relations groups.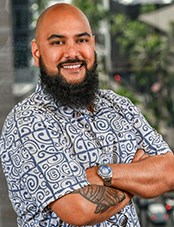 Trevor Husseini – Senior Software Engineer, Digital Group
Husseini was recently promoted from software engineer to senior software engineer in Anthology's Digital Group. In his new role, he applies continuous research and the latest trends in technology to software development, ensuring Anthology offers clients the best and most current solutions. Husseini joined Anthology in 2016 and holds a Bachelor of Science degree in both electrical and computer engineering from the University of Arizona in Tucson.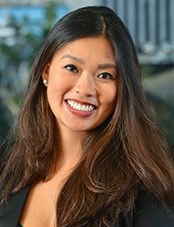 Samantha Tsui – Senior Account Supervisor, Public Relations Group
Tsui was recently promoted from account supervisor to senior account supervisor in Anthology's Public Relations group. In her new position, she is responsible for working with clients on strategy and execution, as well as ensuring the team she oversees maintains high levels of service, productivity and efficiency on all assigned accounts. Tsui earned a Master of Science degree in communications management from Simmons University in Boston, Massachusetts. She joined Anthology in 2016.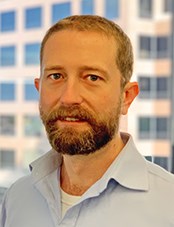 Chris Malkus – Experience Developer, Digital Group
Malkus joins Anthology's Digital Group as an experience developer, responsible for experience design work on digital projects; in particular, projects that call on his expertise as a visual designer. His career experience prior to joining Anthology includes work as a web developer at MVNP and ActivityRez. Malkus earned an Associate of Arts degree in new media arts from Kapi'olani Community College.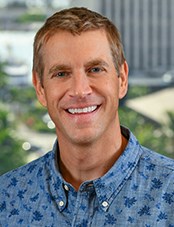 Angus Kelly – Director of Account Services, Public Affairs Group
Kelly joins Anthology's Public Relations Group as its director of account services, responsible for advancing client success, leading the public affairs team, overseeing workflow processes and developing excellent client strategy. Prior to joining Anthology, he headed corporate affairs for global agriculture company Syngenta in Hawai'i and, more recently, Switzerland. Kelly is a graduate of North Carolina State University in Raleigh where he earned a Bachelor of Arts degree in history and a Bachelor of Science degree in agricultural business management. He also undertook executive education at Stanford University in California, the Graduate Institute Geneva in Switzerland, and INSEAD graduate business school in Fontainebleau, France.
Anthology is Hawaii's most experienced integrated marketing and communications company. Headquartered on Bishop Street in Honolulu and with an office on Guam, the company offers a team of best-in-practice specialists providing services in public relations, advertising, digital and mobile marketing, social media and research.