Announcements
Anthology Marketing Group Announces New Hires - February 2019
Feb 5, 2019
HONOLULU – Anthology Marketing Group announces two new hires in its Digital and Public Relations Groups.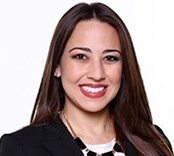 Vanessa Mosquera – Assistant Account Executive, Digital Group
Mosquera joins Anthology's Digital Group as an assistant account executive, developing estimates and scopes of work for clients; attending status, project, strategy and planning meetings with internal staff and clients; and preparing and distributing conference/status reports of the proceedings. Prior to joining Anthology, she served as a cruise account executive with Regent Seven Seas and Oceania Cruises, proofreading and updating company brochures produced by its marketing department, and using her luxury travel destination expertise to recommend and sell packages and services. Mosquera earned a Master of Science degree in marketing from Florida International University in Miami.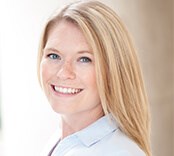 Samantha Tirado – Assistant Account Executive, Public Relations Group
Tirado joins Anthology's Public Relations Group as an assistant account executive, planning and executing special projects and events, and drafting, proofreading and disseminating correspondence, conference reports, press releases and press kits for public relations programs. Prior to joining Anthology, she served as a social media and media relations coordinator with SSPR Public Relations Agency in Colorado, integrating media relations strategies and social tactics. Tirado earned double Bachelor of Liberal Arts degrees in communications and interdisciplinary liberal arts from Colorado State University in Fort Collins.
Anthology is Hawaii's most experienced integrated marketing and communications company. Headquartered on Bishop Street in Honolulu and with an office on Guam, the company offers a team of best-in-practice specialists providing services in public relations, advertising, digital and mobile marketing, social media and research.