Announcements
Anthology Marketing Group Announces New Hires - April 2018
Apr 24, 2018
Anthology Marketing Group announces the addition of three new members to its Administration and Advertising teams.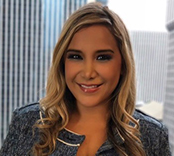 Stephanie Van Duser – Broadcast Coordinator, Advertising Group
Van Duser joins Anthology's Advertising Group as a broadcast coordinator, providing administrative and production support to its broadcast team. Prior to joining Anthology, she was the marketing and events director for Susan Page Modeling in Honolulu. Van Duser's career has included stints as a news producer with Honolulu-based KITV and as a post-production coordinator at NBC Universal in Los Angeles, California. She is a graduate of Chapman University in Orange, California, where she earned a bachelor of fine arts degree in television and broadcast journalism.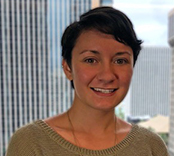 Lori Pobuk – Accounting Specialist, Administrative Group
Pobuk joins Anthology's Administrative Group as an accounting specialist, providing day-to-day accounting duties involving invoicing and billing, accounts receivable, reconciliation of project budgets, and billable expenses. She earned a bachelor's degree in accounting from Bob Jones University in Greenville, South Carolina. Pobuk also has an HSK Level 3 certification in Chinese language proficiency.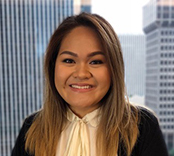 Czarina Caberto – Assistant Account Executive, Advertising Group
Caberto joins Anthology's Advertising Group as an assistant account executive, working closely with assigned account executives and account supervisors in directing, coordinating, planning, analyzing and evaluating assigned projects. Prior to joining Anthology, she was a marketing and outreach coordinator with Pharmacare Hawaii. Caberto earned a bachelor's degree in marketing and management from the University of Hawaii at Mānoa.
Anthology is Hawaii's most experienced integrated marketing and communications company. Headquartered on Bishop Street in Honolulu and with an office on Guam, the company offers a team of best-in-practice specialists to provide services in public relations, advertising, digital and mobile marketing, social media and research.