Announcements
Anthology Marketing Group Announces New Hires and Promotions - June 2018
Jun 21, 2018
Anthology Marketing Group announces a promotion in its Public Relations Group and the addition of a new member to its Advertising team.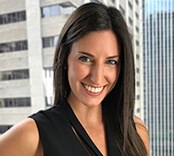 Chelsea Livit – Senior Account Executive, Public Relations Group
Livit was recently promoted from account executive to senior account executive in Anthology's Public Relations Group. In her new position, she is a primary client contact, ensuring a high level of strategic thinking, productivity and efficiency is maintained on all assigned accounts. Livit received her bachelor's degree in family consumer science from Texas State University in San Marcos, Texas. She joined Anthology in October 2016.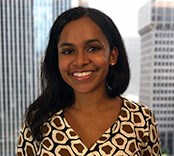 Altagracia (Alty) Falvey – Assistant Account Executive, Advertising Group
Falvey joins Anthology's Advertising Group as an assistant account executive, working closely with account executives and account supervisors in directing, coordinating, planning, analyzing and evaluating assigned projects. Prior to joining Anthology, she was the sales manager at JLEW Bags New York serving as a designer advisor. Falvey graduated from New York University in New York City, earning a bachelor of arts degree in English and American literature.
Anthology is Hawaii's most experienced integrated marketing and communications company. Headquartered on Bishop Street in Honolulu and with an office on Guam, the company offers a team of best-in-practice specialists providing services in public relations, advertising, digital and mobile marketing, social media and research.