Announcements
Anthology Marketing Group Announces New Hires and Promotions - January 2018
Jan 18, 2018
Anthology Marketing Group announces a promotion and the addition of two new members to its Public Relations and Advertising teams.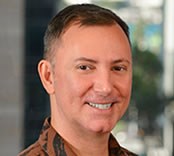 Keith DeMello – Vice President/Public and Government Affairs, Public Relations Group
DeMello recently rejoined Anthology's Public Relations Group as its vice president of public and government affairs, bringing to the team his more than 20 years of public relations and communications experience in the corporate, government, nonprofit and information technology industries. His career history includes service in the Office of the Governor of the State of Hawai'i managing and collaborating with public information officers across 18 departments. Most recently, DeMello worked in the State of Hawai'i Office of Enterprise Technology Services, reporting directly to its chief information officer on the development and execution of communications and legislative coordination. He earned his bachelor's degree in journalism from University of Hawai'i at Mānoa.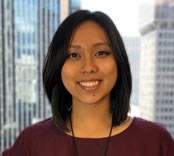 Maribell Pabalan – Assistant Account Executive, Public Relations Group
Pabalan was recently promoted from account coordinator to assistant account executive in Anthology's Public Relations Group. In her new position, she will provide key support to assigned client service teams to ensure a high level of productivity and efficiency is maintained. Pabalan earned a bachelor's degree in communications and speech communications from the University of Hawai'i at Mānoa.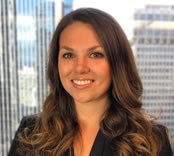 Danielle Thomson – Media Coordinator, Advertising Group
Thomson joins Anthology's Advertising Group as a media coordinator and is responsible for supporting the internal media team in its efforts to service clients responsively, efficiently, effectively and accurately. She earned a bachelor's degree in communicology from the University of Hawai'i at Mānoa.
Anthology is Hawai'i's most experienced integrated marketing and communications company. Headquartered on Bishop Street in Honolulu and with an office on Guam, the company offers a team of best-in-practice specialists to provide services in public relations, advertising, digital and mobile marketing, social media and research. For more information, visit AnthologyGroup.com.