Announcements
Anthology Marketing Group Announces New Hires and Promotions - December 2017
Dec 14, 2017
Anthology Marketing Group announces a promotion and the addition of four new members to its Public Relations, Administration and Advertising teams.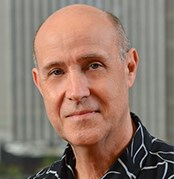 John Williamson – Senior Vice President, Public Relations Group
Williamson was recently promoted from vice president to senior vice president in Anthology's Public Relations Group after returning to the company in March 2016. He's responsible for overseeing the firm's public affairs and government relations work utilizing his more than 25 years of communications experience to help clients plan public involvement and public information programs, develop messaging disseminated through written, digital and broadcast channels, as well as plan and execute community outreach activities. Williamson attended the University of Washington in Seattle where he earned a master's degree in English. He also earned a master's in business administration and a bachelor's degree in art from the University of Hawai'i at Mānoa.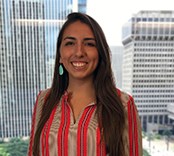 Lauren Armendariz – Social Media Strategist, Public Relations Group
Armendariz joins Anthology's Public Relations Group as a social media strategist, building and executing social media strategy for clients utilizing competitive research, platform determination, benchmarking, messaging and audience identification. She earned a bachelor's degree in journalism from the University of Kansas in Lawrence, Kansas. Armendariz was previously a senior inbound marketing strategist for Kansas-based Keypath Education.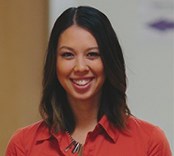 Tiffany Huynh – Senior Account Executive, Advertising Group
Huynh joins Anthology's Advertising Group as a senior account executive, developing and maintaining strategic marketing goals, and assuring clients are provided with the right solutions. She holds a bachelor's degree in operations and technology management from Boston University in Massachusetts. Huynh was previously employed as a marketing manager at FINSIA in Sydney, Australia.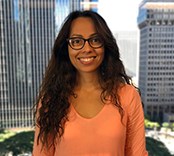 Katlin Lemos-Cilliers – Reception/Office Clerk, Administrative Group
Lemos-Cilliers joins Anthology's Administrative Group as a receptionist/office clerk, responsible for answering incoming calls, directing calls to appropriate staff, mail distribution, flow of correspondence, as well as additional clerical duties. She is currently working on her associate's degree in psychology at Kapi'olani Community College. Lemos-Cilliers was previously an ESL Teacher at Cultura Inglesa in Sao Paulo, Brazil.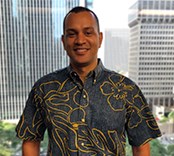 Robert Washington – Senior Account Executive, Public Relations Group
Washington joins Anthology's Public Relations Group as a senior account executive, performing marketing and public relations functions including writing, media interaction and client liaison, and setting and implementing client strategies. He received a bachelor's degree in multicultural and gender studies from California State University in Chico. Washington was previously employed as an O'ahu-based senior communication specialist for Kiewit Corporation.
Anthology is Hawai'i's most experienced integrated marketing and communications company. Headquartered on Bishop Street in Honolulu and with an office on Guam, the company offers a team of best-in-practice specialists to provide services in public relations, advertising, digital and mobile marketing, social media and research. For more information, visit AnthologyGroup.com.