Announcements
Anthology Group Announces New Hires - March 2023
Mar 9, 2023
HONOLULU — Anthology, A FINN Partners Company is pleased to announce three recent hires in its Integrated Marketing and Media teams.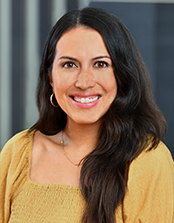 Tiana Pierce — Project Manager, Integrated Marketing
Tiana joins Anthology's Integrated Marketing team as a project manager, responsible for planning and allocating resources, preparing budgets, monitoring progress and keeping stakeholders informed throughout the duration of projects. Prior to joining Anthology, she served since as digital project manager with Wunderman Thompson Performance Marketing in Memphis, Tennessee, where she had also held positions as executive assistant and human resources and office coordinator. Tiana earned a Bachelor of Science degree in community health from Georgia College and State University in Milledgeville, Georgia, and is a graduate of Oconee County High School in Watkinsville, Georgia.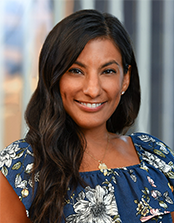 Angela Lorigo — Associate Director, Media
Angela joins Anthology's Media team as an associate director, responsible for managing all development, strategy, deliverables and execution of media plans. Prior to joining Anthology, she served as associate media director for OMG23 in Los Angeles, California. Angela's work experience also includes service as supervisor of integrated media planning for One and All in Pasadena, California, and as an integrated media planning supervisor for Bloom Ads Inc. in Woodland Hills, California. She is a graduate of Fresno City College in California, where she earned an Associate of Science degree in business administration management.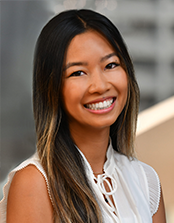 Lexi Hee — Associate Media Buyer, Media
Lexi joins Anthology's Media team as an associate media buyer, supporting the team's efforts servicing clients responsively, efficiently, effectively and accurately. Prior to joining Anthology, she served as an art director and photographer for 360 Productions and has worked as a sales manager and photographer for Surf HNL. Lexi is a graduate of Grand Canyon University in Phoenix, Arizona, where she earned a Bachelor of Arts degree in advertising and public relations, with an emphasis in digital design. She is an alumnus of Hanalani Schools.
Anthology is Hawai'i's most experienced integrated marketing and communications company. In November 2021, it was acquired by FINN Partners, a global integrated marketing firm with more than 28 offices around the world and 1,300-plus communications professionals. Headquartered on Bishop Street in Honolulu and with an office on Guam, Anthology offers a team of best-in-practice specialists providing services in public relations, advertising, digital and mobile marketing, social media and research, as well as access to skilled communications professionals in every major U.S. media market. For more information, visit AnthologyGroup.com.

Media Contact:
Nathan Kam, Senior Partner
(808) 539-3471
nathan.kam@finnpartners.com