Announcements
Anthology Group Announces New Hires - February 2023
Feb 17, 2023
 HONOLULU Anthology, A FINN Partners Company is pleased to announce two recent hires in its Public Relations group.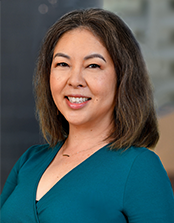 Noreen Reimel — Vice President, Public Affairs
Noreen joins Anthology's Public Relations team as its vice president of public affairs, overseeing the group's portfolio of clients and providing strategic counsel, account service, business development and support. As the group's public affairs lead, she also guides and mentors team members. Prior to joining Anthology, Noreen served as external affairs manager for Hawai'i Energy. Her work experience includes service as chief communications officer with the Hawai'i State Energy Office and key communications positions with Ulupono Initiative and Blue Planet Foundation. She earned a Bachelor of Arts degree in journalism from the University of Hawai'i at Mānoa and is an alumnus of President William McKinley High School. Joining the team marks Noreen's return to Anthology, where she served as an account supervisor on the Public Relations team between 2007 and 2012.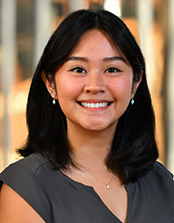 Sydney Siu — Assistant Account Executive, Public Relations
Sydney joins Anthology's Public Relations team as an assistant account executive, assisting with preparing communications material, collaborating with industry partners, coordinating budgets and schedules, and planning and executing special events. Prior to joining Anthology, she worked as a marketing assistant for Transcendence Pacific, and has served as a social media assistant manager at the Lāna'i Cat Sanctuary. Sydney is a graduate of the University of Hawai'i at Mānoa, where she earned Bachelor of Business Administration degrees in marketing and management. She is an alumnus of Henry J. Kaiser High School.
Anthology is Hawai'i's most experienced integrated marketing and communications company. In November 2021, it was acquired by FINN Partners, a global integrated marketing firm with more than 28 offices around the world and 1,300-plus communications professionals. Headquartered on Bishop Street in Honolulu and with an office on Guam, Anthology offers a team of best-in-practice specialists providing services in public relations, advertising, digital and mobile marketing, social media and research, as well as access to skilled communications professionals in every major U.S. media market. For more information, visit AnthologyGroup.com.

Media Contact:
Nathan Kam, Senior Partner
(808) 539-3471
nathan.kam@finnpartners.com