Announcements
Anthology Clients Dominate 41st Annual AMA Marketer of the Year Competition Winning Best of Show and Four Gold Awards
Apr 18, 2018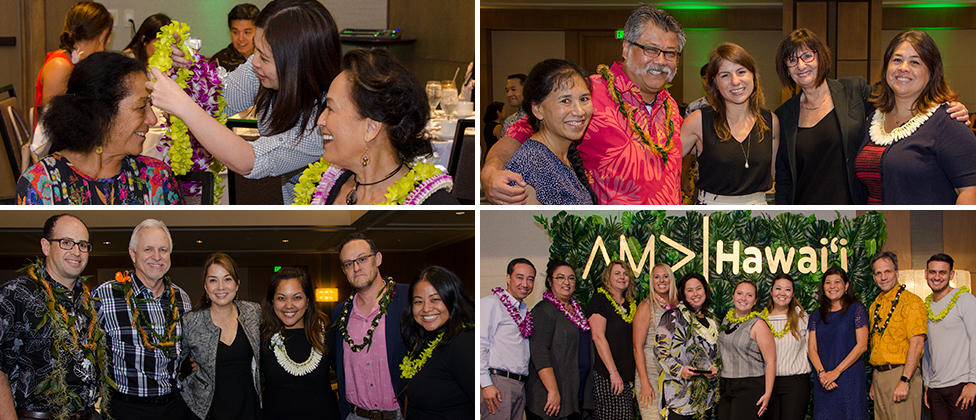 Anthology Marketing Group clients enjoyed another year of strong showings at the 41st annual American Marketing Association of Hawai'i Marketer of the Year Awards. The awards ceremony was held on April 5 at the Prince Waikiki hotel, with the biggest names in the industry turning out to celebrate the top marketing campaigns of 2017. 
Anthology clients won top Gold Awards in four of the competition's six categories. Hawaiian Airlines, an Anthology client, took top overall honors for Marketer of the Year for the second consecutive year and a Gold Award for Best Product Launch.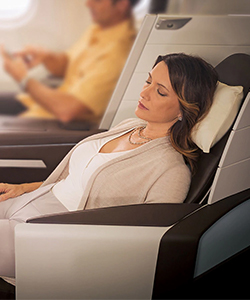 Hawaiian Airlines - Premium Cabin
Hawaiian Airlines was recognized with AMA Hawai'i's top honor for the introduction of its Premium Cabin, where guests on the air carrier enjoy "the highest level of comfort" and are "immersed in an exceptional level of relaxation."
Premium Cabin amenities include lie-flat seats and interior surroundings inspired by Hawai'i's environment, alongside in-seat power, premium in-flight entertainment, exclusive amenities by local designers and world-class cuisine prepared by top local chefs. The contemporary, Island-style design of Hawaiian Airlines' Premium Cabin, accented by the air carrier's renowned Hawai'i-style hospitality, is crafted to give guests a feeling of arriving in the Islands the moment they settle in for their flight.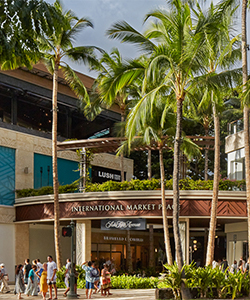 International Market Place
International Market Place was awarded a Gold Award for Best Event Marketing for the one-year anniversary celebration of its fully reimagined reopening in 2016. The 345,000-square-foot, open-air shopping center offers Hawai'i's first Saks Fifth Avenue store, as well as a world-class lineup of restaurants and retailers. As part of the center's anniversary celebration, a one-of-a-kind bronze statue commemorating legendary Hawai'i entertainer Don Ho was unveiled on August 13, 2017, which would have been his 87th birthday. Hundreds of admirers gathered beneath the International Market Place's iconic 160-year-old banyan tree, alongside members of the Ho family, to celebrate the unveiling.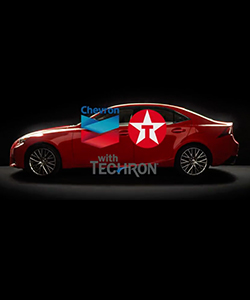 Island Energy Services
Island Energy Services was awarded the Gold Award for Best Rebrand Marketing for its efforts to reintroduce the Texaco brand to Hawai'i and rebrand all of its Chevron service stations statewide. The new branding emphasized that Texaco stations in Hawai'i were still being operated by the same staff, offering the same rewards and benefits formerly found at Chevron stations, and, most importantly, were providing the same high-quality gasoline with the Chevron-developed fuel additive Techron. The rebranding assured customers that despite exterior changes from the blue of Chevron stations to the red of Texaco stations, the company would, in ways that matter most, remain the same one they knew and trusted.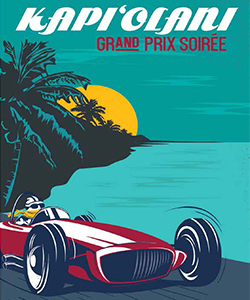 Kapi'olani Health Foundation
Kapi'olani Health Foundation was honored with a Gold Award for Best Nonprofit Marketing for its 2017 efforts to increase overall donation revenue. A nationally recognized not-for-profit medical center, Kapi'olani Medical Center for Women and Children relies on community support to fulfill its mission of creating a healthier Hawai'i. In 2017, the medical center had a critical need of donations supporting a campus expansion that included a new Emergency Department. Initiatives focused on a website redesign simplifying the donation process, a high-end fundraising event attracting new and past donors to support the expansion, the annual Children's Miracle Network radiothon, and a holiday-giving themed social media campaign. As a result of the medical center's marketing efforts, revenue from online donations on its website increased by 58 percent, its fundraising event raised 12 percent more than a donor event two years prior, and the radiothon exceeded its goals.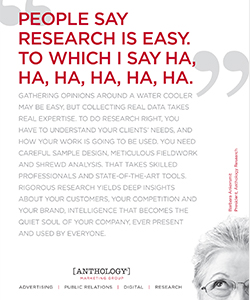 Anthology Marketing Group
Last but not least, Anthology Marketing Group won a Silver Award for Best Event Marketing for creative work celebrating our 10th anniversary in 2017. The work included a weeklong celebration in June where specially designed and branded Anthology swag – including T-shirts, beverage mugs, tote bags, wine glasses and more – greeted (and surprised) staff at their desk each day. In addition, the celebration included a series of ads in Hawaii Business magazine, sponsorship on Hawai'i Public Radio, and special Lunch and Learn events featuring top Hawai'i business leaders speaking to the Anthology team. Our 10th anniversary celebration culminated with a company party at Vino Italian Tapas and Wine Bar. 
The AMA Hawai'i Marketer of the Year Awards program is open annually to entries from all Hawaii-based businesses, organizations and professionals. Entries are scored according to their insight, objectives, strategies, tactics and results.
The largest marketing association in the U.S., the AMA is a professional association for individuals and organizations involved in the practice, teaching and studying of marketing worldwide. It serves as an everyday source for marketers in search of information, resources, education, training and professional networking. AMA's Hawai'i chapter was established in 1970.