Announcements
Anthology Celebrates Outstanding Client Work at PRSA Hawai'i Chapter's 40th Annual Koa Anvil Awards
Jul 28, 2023
Anthology's Public Relations team, along with 160 attendees, gathered to celebrate and recognize exemplary communications work at the Public Relations Society of America Hawai'i Chapter's 40th Annual Koa Anvil Awards held at the Halekulani Hotel on July 27, 2023.

PRSA Hawai'i Chapter's 40th Annual Koa Anvil Awards aims to honor the power and impact of marketing, PR, and community relations in building relationships, managing reputations, and achieving strategic communication goals for the clients and communities we serve.
The Koa Anvil Awards recognize excellence in two main categories: Koa Anvil Awards for exceptional public relations programs and Koa Hammers for innovative communications campaign tactics.
Entries for campaigns held in 2022 were evaluated for research, planning, implementation, and evaluation of results by accredited PR professionals and members from the Colorado Chapter of PRSA, ensuring an unbiased and independent judging process.
Amongst 75 competitive entries from agencies, corporate communications teams and independent PR practitioners, Anthology received seven Koa Anvil Awards and one Koa Hammer Award on behalf of our clients.
Our company's awards spanned multiple divisions and showcased our team's ability to deliver top-tier work for various clients. Congratulations to everyone who contributed to these efforts, making a difference for our clients and the communities we serve!
Anthology, A FINN Partners Company, received industry recognition in the following categories:
Koa Anvil Awards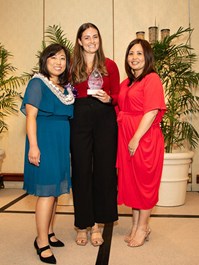 Hawai'i Tourism Authority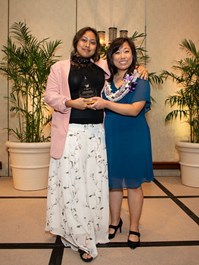 Nexamp
AES Hawai'i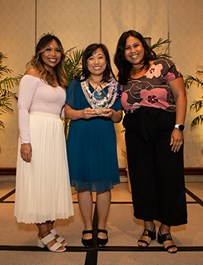 Cost.U.Less
Community Relations: Travel & Tourism/Hospitality
Hawai'i Tourism Authority: Improving Resident Sentiment Towards Tourism Through Destination Management 
Community Relations: Business (Services)
Nexamp Holds Public Meetings for Proposed Solar Energy Projects

Reputation/Brand Management: Business (Companies with Sales More Than $10 Million)
AES Hawai'i—From Coal to Solar: Hawai'i's Clean Energy Transition
Marketing Consumer Services: Other
Cost.U.Less Hilo Store Rebrand and Grand Opening


 Koa Anvil Award of Excellence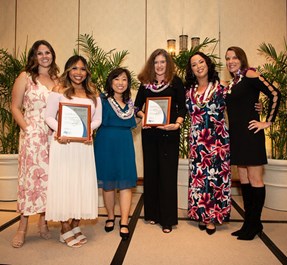 L&L and Windward Mall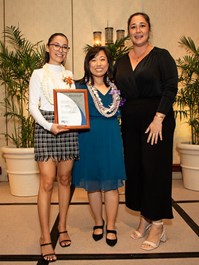 Hawai'i Tourism Authority
Events and Observances (7 days or fewer): Business (Products)
Windward Mall Partners with Cultural Organizations to Host Second Annual Bon Dance Festival

Events and Observances (7 days or fewer): Business (Products)
L&L Hawai'i Celebrates 2nd Annual National Spam® Musubi Day
Events Marketing Consumer Services: Travel and Tourism/Hospitality
Hawai'i Tourism Authority: Encouraging Mindful Travel to the Hawaiian Islands

Koa Hammer Award of Excellence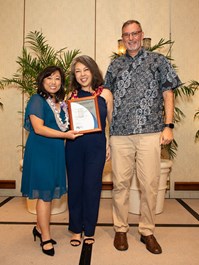 Ulupono Initiative
Multi-Media Communications: Newsletters
Ulupono Initiative ENewsletter
---
We would also like to congratulate the following industry colleagues, leaders and up-and-coming professionals within Hawai'i's public relations field who were recognized during the event: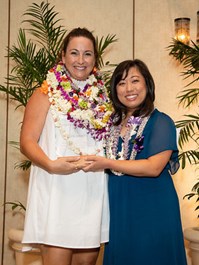 Jaclyn Hawse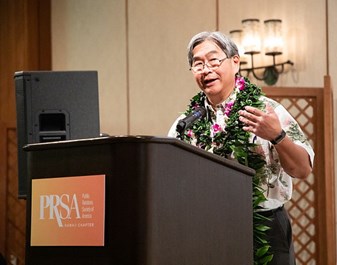 Ernie Lau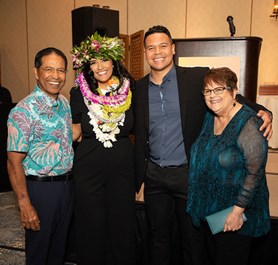 The Suganumas
Hall of Honor Award – Kitty Yannone, CEO, CommPac (In Memoriam)
Gregg W. Perry Public Relations Professional of the Year Award – Jocelyn Collado, APR, Vice President, Becker Communications, Inc.
Hōkūpa'a Young Public Relations Professional of the Year Award – Pono Suganuma, Senior Account Manager, Bennet Group Strategic Communication, and daughter of proud Anthologian, Vicki Suganuma
President's Leadership Award – Jaclyn Hawse, Director of Communications & Business Development, USS Missouri Memorial Association, and beloved client
Alaka'i o ke Kaiāulu Award – Ernest Y.W. Lau, P.E., Chief Engineer, Board of Water Supply, for his leadership in the Red Hill Water Crisis