Advertising
AMG creative director April Rutherford wins AAF Hawaii 2016 Silver Medal Award
Apr 23, 2016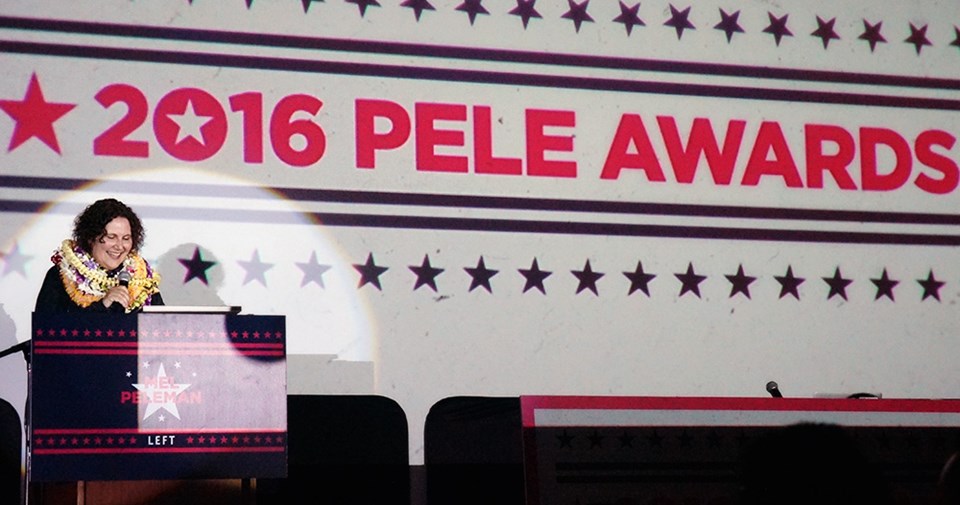 AAF Silver Medal Awards go home with folks in Hawaii's advertising and design community who exemplify professional and personal dedication to the local industry. Those qualifications are also an apt career summarization of our exceptional Anthology Marketing Group creative director April Rutherford.
So we're all pretty happy here at Anthology that April was honored with a Silver Medal Award at this year's American Advertising Federation Hawaii Pele Awards, held in May (sadly, not in April) at the Hawaii Convention Center. 
Within Anthology, April can always be counted on for her creative passion, out-of-the-box ideas, and striking, memorable and relevant work. This year's Silver Award wasn't April's first solo walk to the Pele Awards stage either. She was named Ad Woman of the Year in 2007, and has won multiple local and national awards for her work and the work of her team. 
In addition to her extensive client experience, April has given much of her time and creative talents to many local organizations including the Hawaii Humane Society, Aloha United Way, Institute for Human Services, Olelo Community Media, CatFriends and the Hawaii International Film Festival. She has served as a past president of AAF Hawaii, inspired young advertising professionals through her work with Ad 2 Honolulu, and has supported numerous student programs. 
Congratulations, April, from the entire Anthology ohana on your silver medal!