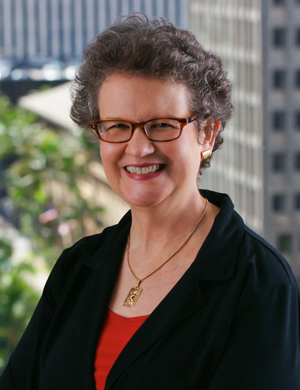 Mary Fastenau
Partner, President – Anthology Digital
Mary leads Anthology's award-winning Digital Group in the creation of digital solutions for modern marketing challenges faced by businesses. She also serves as Anthology's vice-chairman and secretary of the board. After getting her career start as a journalist at newspapers in Indiana and California, Mary relocated to Hawaii to join full-service agency Starr Seigle Communications, co-founding its digital division StarrTech Interactive in 1995.
A pioneer in digital marketing practices in Hawaii, Mary led her StarrTech team to multiple first-to-market technology innovations. She was a member of the leadership team that formed Anthology Group in 2007 with the merger of three of Hawaii's largest communication companies: Starr Seigle Communications, McNeil Wilson Communications and Laird Christianson Advertising.  
Mary continues to bring her vast experience in digital marketing – as well as advertising, communications and newspapers – to a digital team that has won multiple local, national and international awards for its creative excellence in websites, e-marketing and other digital solutions. She is also a frequent speaker on marketing and digital trends.
Mary is a graduate of the University of Nebraska in Lincoln, where she earned a Bachelor of Science degree in journalism, and a graduate of the University of Hawaii at Manoa's Shidler College of Business, where she earned an Executive Master of Business Administration degree. In 2018, she was inducted into the Shidler College of Business Hall of Honor, the institution's most prestigious alumni accolade.
Mary's career achievements have been recognized by the Hawaii Chapter of the American Advertising Federation, which honored her as its Advertising Woman of the Year in 2000 and with a Silver Medal for Individual Achievement in 2012. She is also the recipient of several Pacific Business News Women Who Mean Business awards.
Her volunteer work includes local, regional and national board memberships with the American Heart and Stroke Association, in which she was also recognized as a local and regional Volunteer of the Year. Mary's additional nonprofit work includes service on the boards of Na Koa Football Club, Catholic Charities, the American Lung Association Lung Force, the Lutheran Church of Honolulu, the Nebraska Women's Leadership Network and other organizations. She is a mentor with the Hawaii chapter of the American Marketing Association.