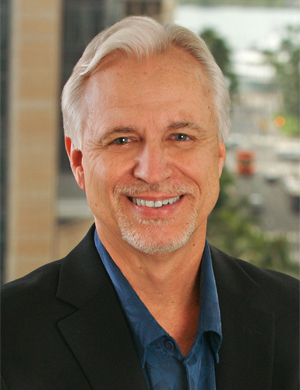 Dennis Christianson
Partner, CEO, President
One of the key architects of Anthology Marketing Group, Dennis leads the integrated company and oversees the synergistic operation of its advertising, digital, public relations and research practices.
He began his career as a filmmaker, working on projects ranging from feature films and documentaries to television series and community outreach campaigns. His work in television, social marketing and politics led him to his career work in advertising, where he still delights in applying the art of storytelling to the science of persuasion.
Dennis joined Anthology's founding advertising practice Laird Christianson Advertising in 1993 as its executive creative director, helping grow it into one of Hawaii's most respected agencies. His client experience spans a diversity of industries, including hospitality, travel, real estate, retail, finance, destinations, education and health care. He continues to lead the branding and creative processes for many Anthology clients.
Dennis was honored with the American Advertising Federation's (AAF) Silver Medal for Lifetime Achievement in 2010 and designated the AAF Hawaii Chapter's Advertising Man of the Year in 2004.